REVIEWS: Joey Myers, Hitting Performance Lab and the Catapult Loading System

I've followed Joey Myers' work for a while now, and honestly, I read more of his material on a weekly basis than I do from any other baseball hitting source online. As a hitting instructor for kids of all ages, I'm able to experiment with the Hitting Performance Lab principles on a daily basis, and I can tell you with 100% certainty…THEY WORK! Since I began following HPL, there has been a noticeable difference in the results I am getting with my hitters. I'm seeing consistent improvements within all of my students using Joey Myer's Catapult Loading System.
If you want to learn more about the mechanics of hitting, Hitting Performance Lab is easy to follow and is centered around human movement science. All of the material is consistent and is based on endless amounts of research. Because of my experience using it with my students, I believe it's the best baseball hitting system available for the youth hitter. Honestly though, hitters of any age looking to make more elite mechanical movements in their swing should start following Joey Myers and the Hitting Performance Lab!
About the Creator of Hitting Performance Lab
Joey Myers is a Certified Youth Fitness Specialist and Corrective Exercise Specialist. The vast amount of research he has done shines through in every article, book, or product that Joey puts out there. His knowledge of how the human body moves and performs athletically, especially in youth athletes, is impressive.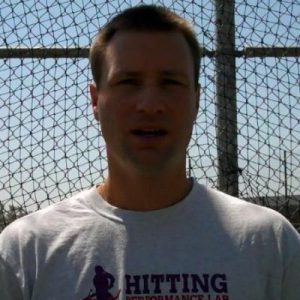 Joey played baseball at Fresno State University. After college he began working with hitters, and much like many of us, had mixed results. That all changed though while he was researching human anatomy and physiology books to help with a case of chronic knee stiffness. Joey realized that those same principles of movement he was reading about were being utilized by baseball's best hitters, specifically hitters who were small in stature and yet putting up big power numbers.
Watch and Listen as Joey Meyers breaks down slugger Aaron Judge's swing, and learn how it relates to the Catapult Loading System

Who is Hitting Performance Lab for?
Youth, little league, travel, high school, college coaches….anyone that coaches baseball (or softball) at any level!
Parents who want to help their son or daughter improve at hitting
Hitting coaches and instructors
Baseball and softball players interested in improving as a hitter
What products and services are offered by Joey Myers?
Online Courses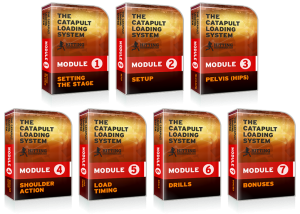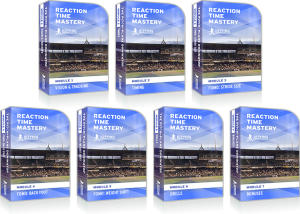 Hitting Performance Lab offers online video courses on four different subjects. They cover such topics as getting on plane with the pitch, how to create explosive rotational power, how to properly load the body to hit, and how to track and time the baseball. The courses are also loaded with extras, like videos on opposite field power and why "squishing the bug" does not work for hitters.
The courses can be purchased individually or you can buy them all as a set. You also have the option to gain access to all of the videos for a low monthly price.
Satisfaction Guaranteed
All of the online video courses come with a 60 day, 100% satisfaction guarantee. If you are not completely satisfied with the course, you can email Joey and he will return your money, no questions asked.
Limited Time Offer
Joey Myers is currently running a limited time offer for new customers. Take advantage of this exclusive trial offer before it is too late!
[cta_link link="http://aca03q-1jpi-xz9col172703pu.hop.clickbank.net/" color="blue" ] CLICK HERE to gain access to Joey Meyer's most popular course for $17[/cta_link]
Online Hitting Lessons
If you're looking for more than just video courses, Joey also offers virtual lessons. You can start taking advantage of this service for as low as $50 per session.
Here's how they work:
1. You send video of your hitter.
2. Joey reviews the video and gets back to you within 48 hours.
3. Joey schedules a call with you to give feedback on the video.
4. On the call, Joey gives you a step-by-step plan and road map to your hitters optimal swing as according to the human movement principles. You'll been prescribed a set of drills specifically for your hitter, and Joey will explain in detail how to help your hitter get the most out of them.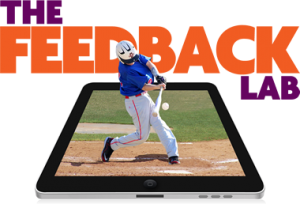 [cta_link link="http://aca03q-1jpi-xz9col172703pu.hop.clickbank.net/" color="blue" ] CLICK HERE to get access to the Feedback Lab now[/cta_link]
Books
Joey Myers has also written 3 books on teaching and coaching hitting. All 3 come in paperback version or as a Kindle download. Click the links below to check them out on Amazon.
*Currently ranked #7 in the "Baseball Coaching Books" category and and #31 in the "Baseball" category on Amazon.
The Catapult Loading System – How to teach 100-Pound Hitters to Consistently Drive the Ball 300 Feet
The Science of Sticky Coaching – How to Turn Ordinary Athletes into Extraordinary
The Ugly Truth About Hitting Ground Balls – How to Choose Baseball Hitting Drills for Kids
Tried or thinking about trying the Hitting Performance Lab? We'd love to hear from you! Drop a question or comment below.